All results are now OFFICIAL! Congratulations to everyone that placed!
I am printing checks between July 12 – July 13. ALL checks will be mailed to the team coordinators. Checks will be carried to the post office for delivery no later than Saturday July 17. The postal system has been unpredictable with delivery times so allow at least two full weeks from July 17 (July 31, 2021) before contacting me to tell me you have not received your check. Checks are void after 60 days. I am not responsible for lost checks or uncashed checks after they have reached their destination. Therefore, there is a $20 processing fee for any check I have to void and reprint.
To all my team coordinators; please make sure you get these checks to your bowlers asap. If you are missing a check or find an error, contact me immediately at [email protected] I will be emailing a complete prize fund list to all coordinators when the checks hit the mail.
If you participated in Double Diamond and would like to receive a copy of the complete prize fund, email me at [email protected] The completed prize fund list will not be posted on our website or facebook page.
We want to thank everyone for coming to bowl with us this year. It was truly great seeing everyone and catching up!
Thank you all, especially our coordinators, for another great year! #26 is now officially in the books! Looking forward to #27!!
God bless,
Rachel & David Holbert
Dayna Ely
Jeff Clark
and all our STL crew!!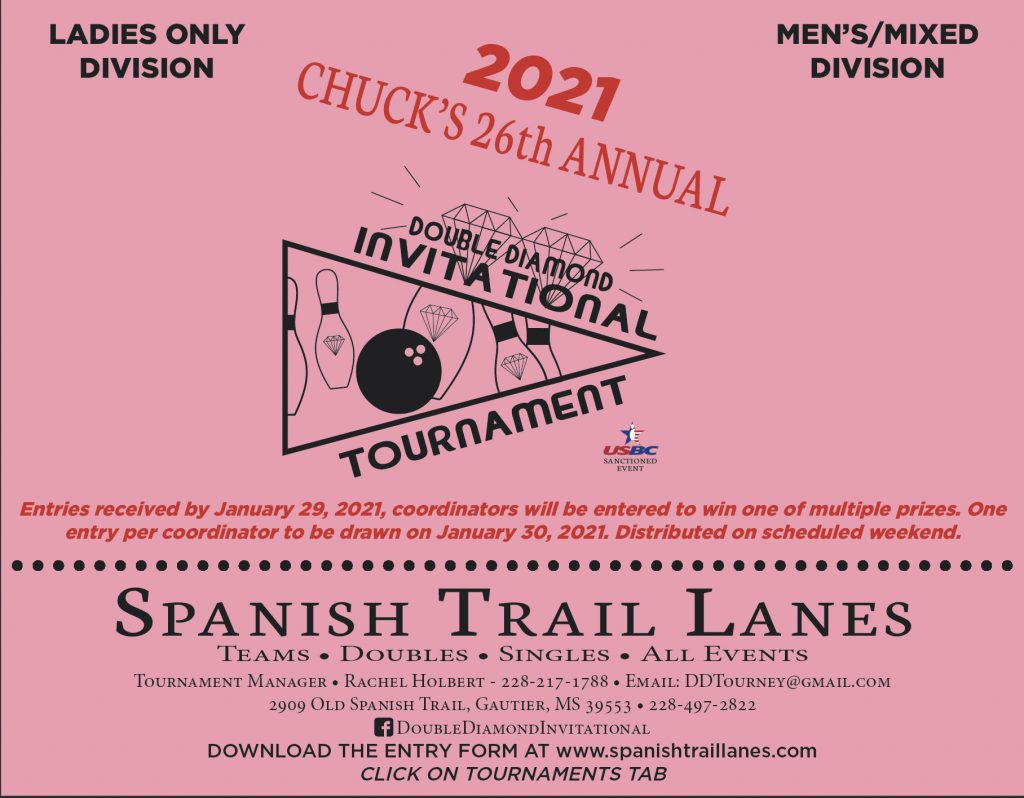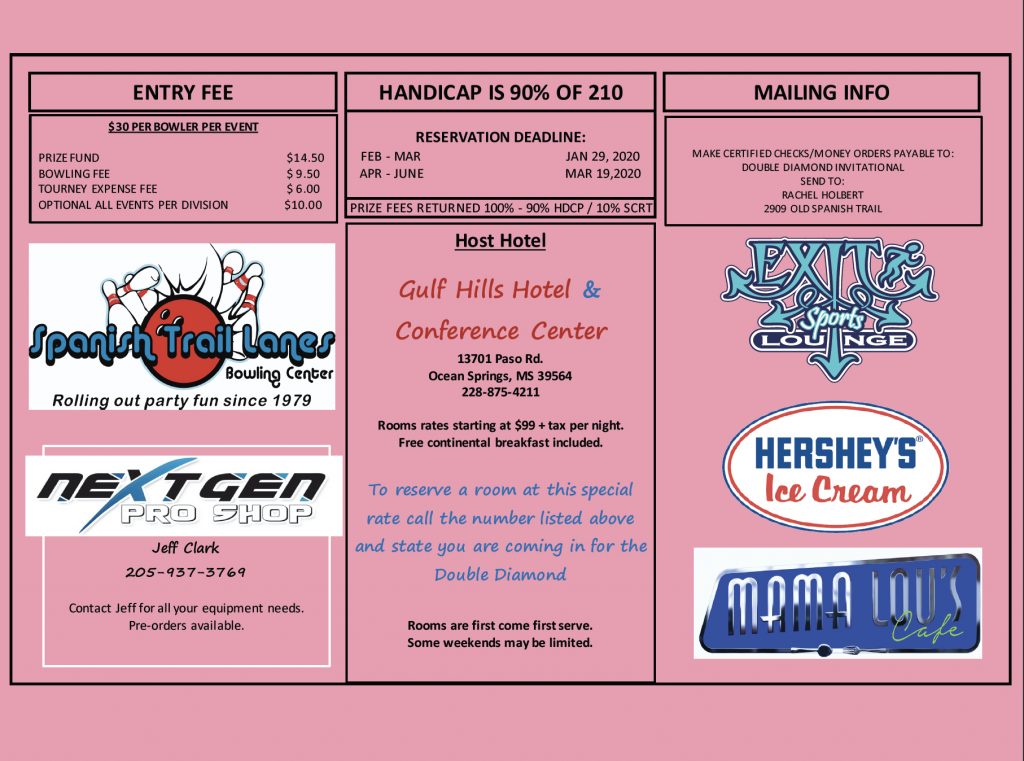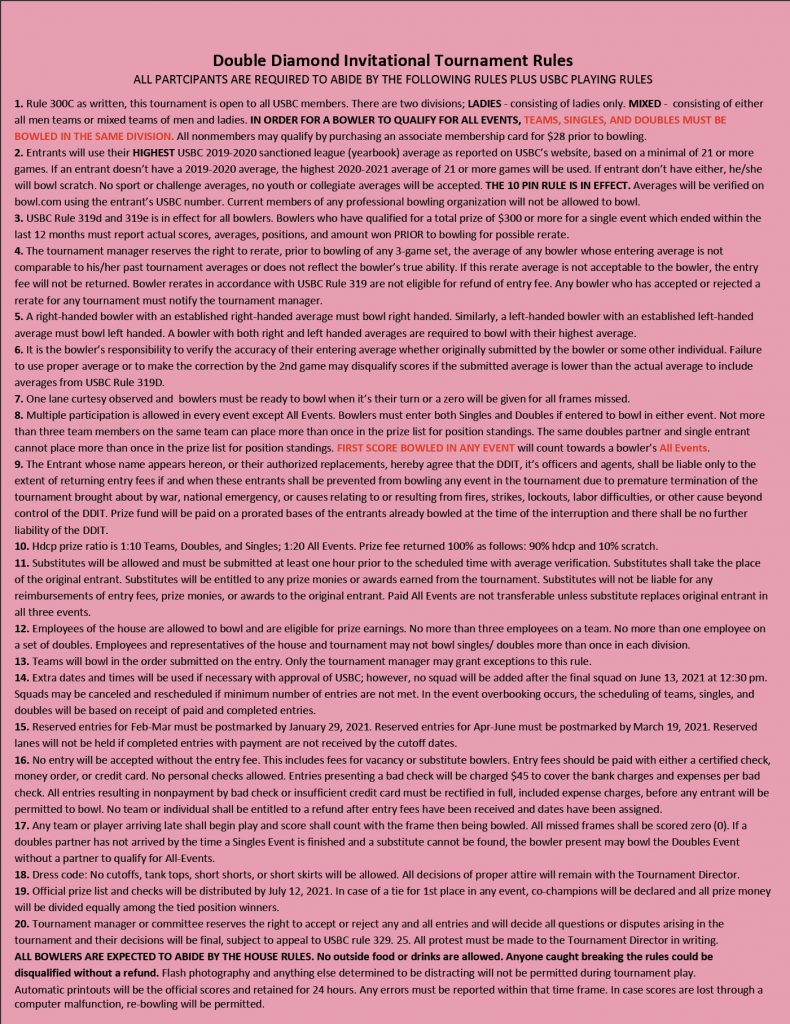 In honor of our late father and founder of the Double Diamond Invitational Tournament, Chuck Holbert, we have renamed our tourney Chuck's Double Diamond Invitational. To know him was to love him and there was nothing he loved more than his family and bowling. So here's to Chuck! 
Click the link above to download the 2020 Entry Form. If you do not have a reservation please call for availability. Some weekends are easier to get in than others. For all my coordinators with standing reservations; please let me know if you will not need all your reserved spots or if you will need more so I can keep my reservation book up to date. I appreciate everyone working with us to make this the tourney fun for everyone! 
As always, any questions contact me anytime. 
 ~ Rachel Holbert
News from the Tournament: